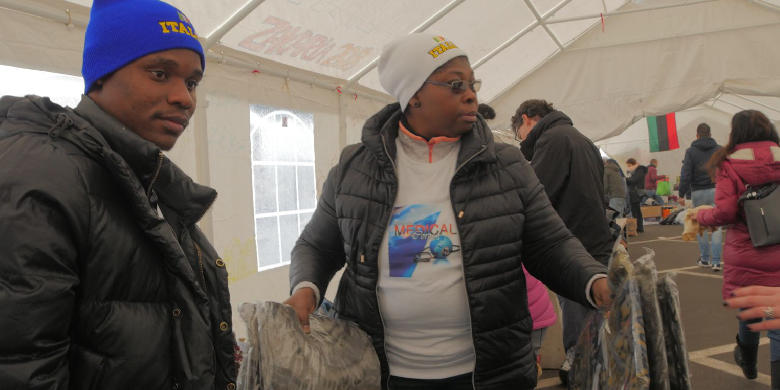 VOLUNTEERING OPPORTUNITIES
The Volunteer Medical Corps is able to help millions around the world through volunteers just like you. You will be expanding the spread of the Gospel of our Lord Jesus Christ by using your unique set of skills, talents and abilities to support the work of the VMC.
To get started, kindly choose one or more of the categories listed below to begin your volunteering journey with us:
Volunteer Support Services
As a VMC Chapter Executive you become an active representative of the VMC in your community by assisting with volunteer recruitment and community engagement
Participate in Medical, Surgical, Hospital & Community Outreaches
At our medical outreaches you can volunteer as an individual or with your local VMC chapter to improve access to medicines and health care services for those in underserved communities or participate in hospital visitations and outreaches where we inspire faith and hope in the sick while providing comfort and support to them by distributing gifts and relief supplies
Organize humanitarian projects in your community
Give help to those in need around you or serve in a disaster response team
Disaster Response Team
Work with VMC to provide food, medicines and medical aid, relief supplies to communities affected by disasters.
Become an Instructor/Educator in the VMC Academy
Share your knowledge and expertise with many of our volunteers and give many the opportunity to be mentored by you.
---
Language Translator
Use your language skills to translate VMC publications and products
Online Support and Advocacy
Help expand the global reach of VMC through online and social media advocacy and publicity
VMC in Your School/Campus
Create, plan and participate in humanitarian projects to help your school, your community and join VMC to make global impact.
Blood Donor Recruiter
Work with us to recruit more blood donors and to organize blood drives
Administrative Support
Provide support for our various fundraising campaigns, participate in research and grant proposal writing activities, offer monitoring and evaluation services etc.