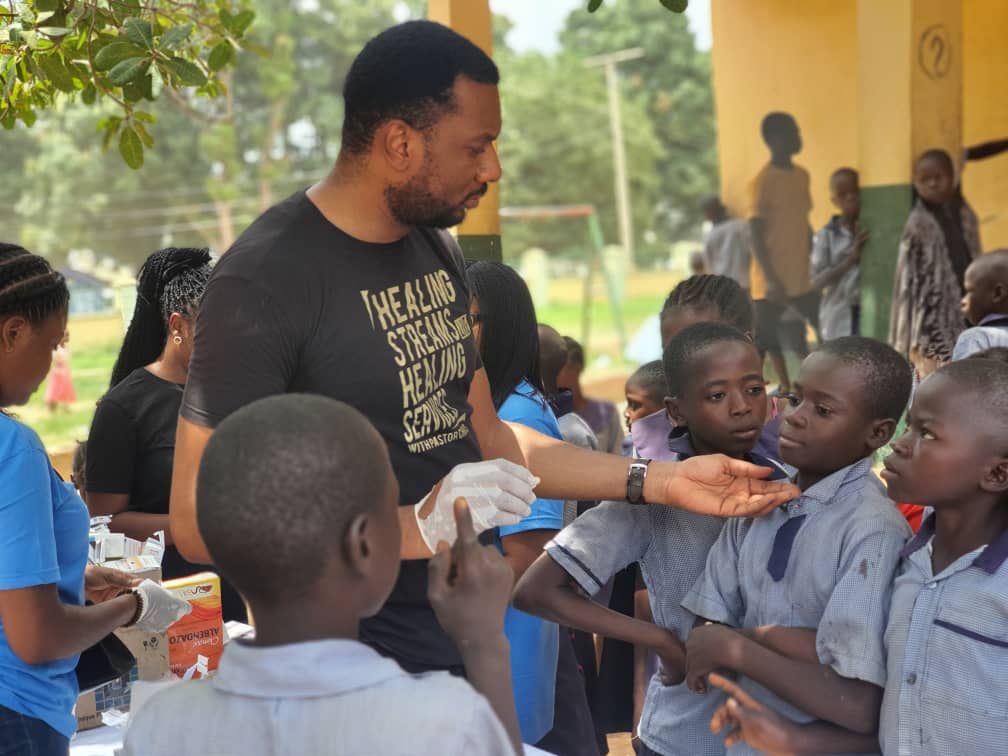 Natives of Kpaduma Community Abuja have since longed for a medical intervention to come to their community as they lack quality access to health care services and facilities. VMC Abuja Chapter responded to the call, as our team of medics and non-medics journeyed to Kpaduma community armed with the gospel of Christ, medical supplies and Christian literatures.
A health awareness seminar was organized educating the women and children on ppersonal hygiene and sanitation. Free consultations, deworming exercise, administering of drugs to 186 people in the community, including men, women, and children was carried out, and 7 people gave their hearts to Christ. Praise God!!!
We are committed to saving lives through our numerous Good Deeds Projects.
Join us today! Sign up HERE
Impacting our world for Jesus!