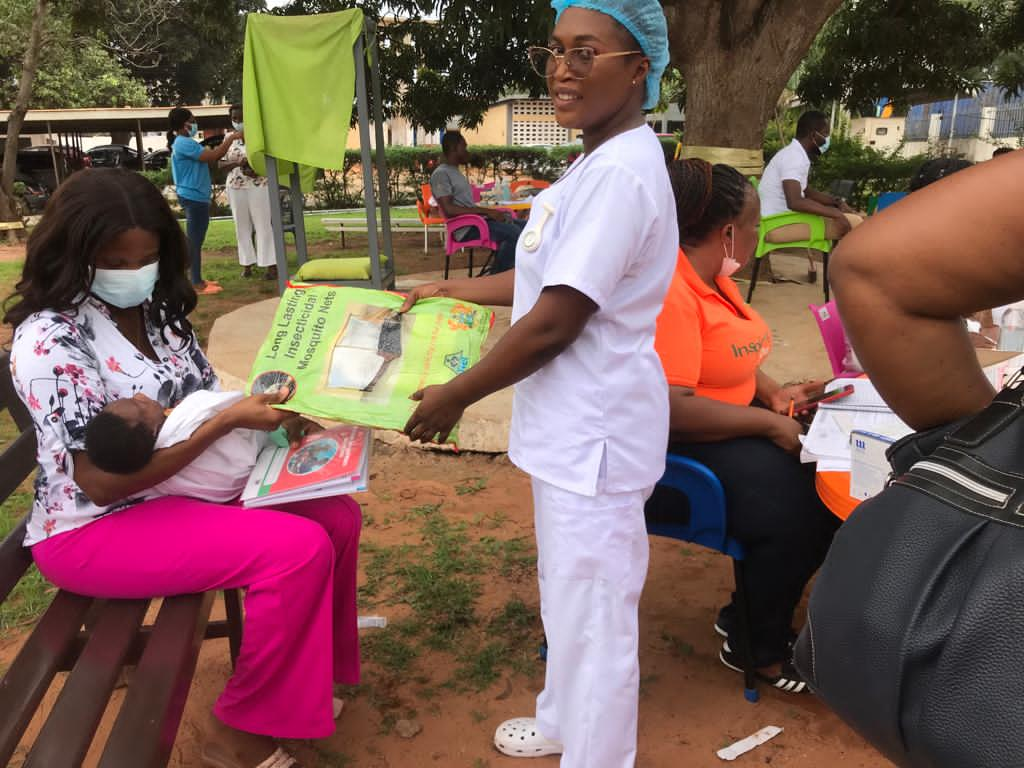 Malaria is endemic and perennial in Ghana, with pronounced seasonal variations in the northern part of the country. The length of malaria transmission varies by geographic region, depending on the length of the dry season (December–March), during which there is a little transmission. With5,879,506 confirmed malaria cases, which account for 2% of global malaria cases and 3% of deaths, Ghana is among the 10 highest-burden malaria countries in the world.
In response to the call for the prevention and eradication of malaria, the VMC team in Ghana distributed over 600 treated mosquito nets to mothers during the Child Health Promotion Week in Ghana, in commemoration of the VMC 2022 malaria campaign focusing on the under 5 children in Ghana. Now, 600 mothers will worry less about their young wards being infected by mosquitoes because they have the protection of treated mosquito nets.
Now it is your turn to act. Malaria is a major issue in most countries in Africa. If not properly prevented or treated can lead to death. Your sponsorship of at least $10 can ensure a family gets one treated mosquito net. Here are four ways you can be a part of the VMC Malaria Campaign:
Sponsor treated mosquito nets for children and pregnant women.
Sponsor free anti-malaria drugs.
Host a malaria awareness program where people would be educated about the prevention of malaria.
Get your friends and loved ones involved.
Take a stand with the VMC today in this fight against malaria. Together, we can drastically reduce the spread of malaria in our community, state, and countries.
Click HERE to sponsor.
Saving lives everyday